Becoming a Volunteer
Thank you for your interest in volunteering! In order to prioritize patient health and minimize the number of people in our buildings, we are currently only accepting volunteer applications for our COVID-19 vaccination clinics. We have temporarily put a hold on accepting all other new volunteer applications. We look forward to connecting in the future!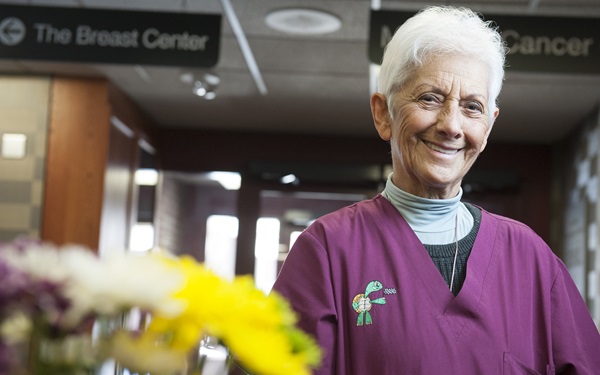 Make a Difference Today
Thank you for your interest in volunteering! We are currently accepting applications to support our M Health Fairview COVID-19 Vaccination Clinics.
Opportunities include:
• non-clinical roles such as greeters, patient check-in and check-out and observers
• clinical roles for vaccinators (Must have a current MN medical license.)
Volunteers are eligible to receive the vaccine if they have not had COVID-19, based on vaccine availability during their shift. The goal is for this to occur on the first shift, but is dependent on vaccine supply. Our preference is for volunteers to commit to 40 hours over several months and we foresee these opportunities to be available for up to the next six months.
Help us help Minnesota and complete an application today.
Complete Volunteer Application
Are You a Good Fit?
We are seeking volunteers that meet the following criteria:
Reliable
You are reliable, since our patients, families and staff count on you to be here when you are scheduled.
Many of our roles function fairly independently. Volunteers who are the most successful are the ones who take initiative and are proactive.
Positive Attitude
You have a professional and positive attitude.
The patients and families we serve are likely feeling stressed and overwhelmed. The empathy and compassion you provide make a difference in their experience.
Service-Oriented
Each task or interaction, no matter how big or small, can positively impact someone's experience. Volunteers with a service-oriented mindset can help make a positive impact.
Getting Started
Thank you for your interest in becoming a volunteer with M Health Fairview. We have put a temporary hold on accepting new volunteer applications to minimize the number of volunteers in our buildings.