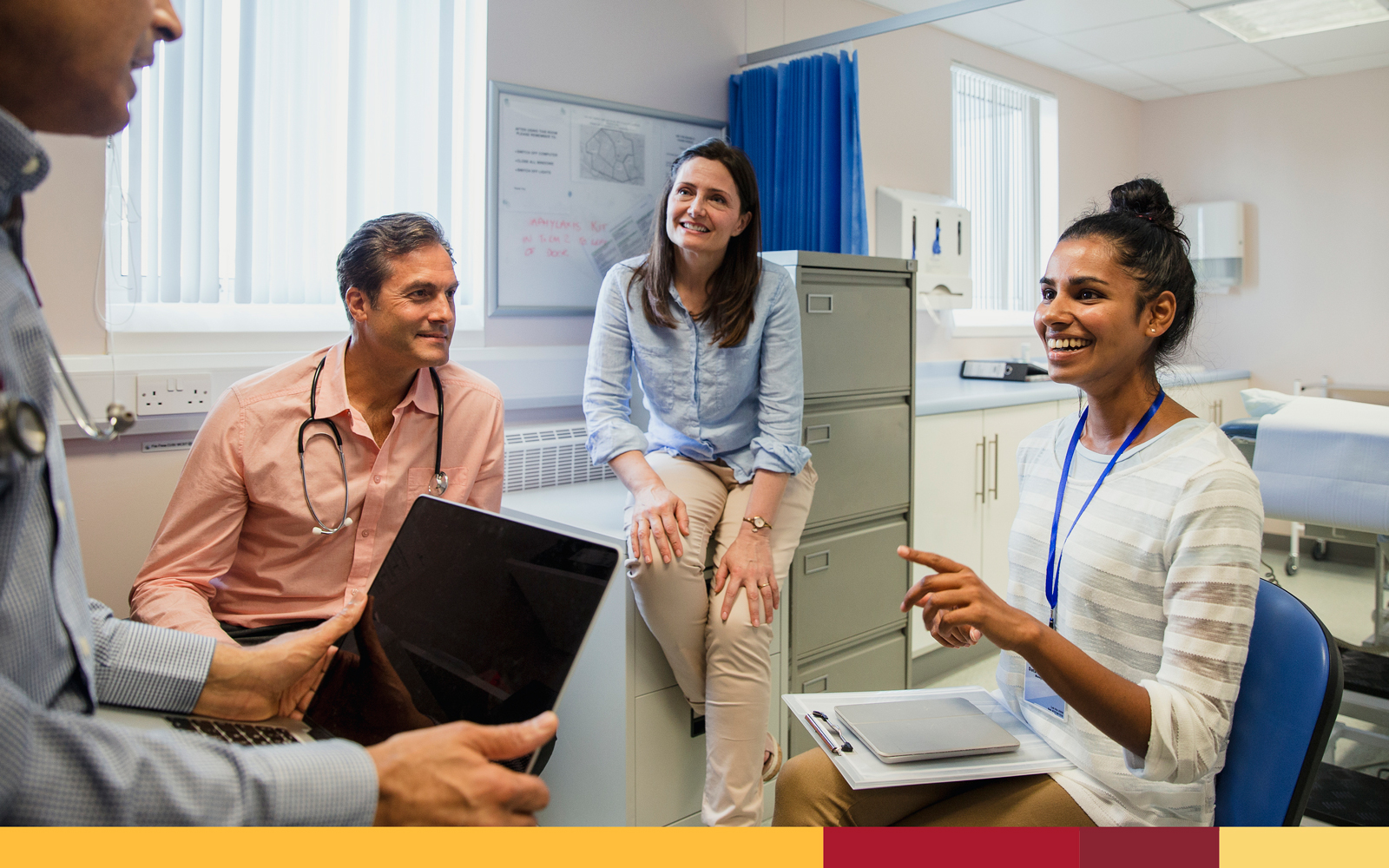 Breakthrough Innovation
Care mapping effort makes the healthcare journey easier for M Health Fairview surgery patients
How do you know that you're getting the best-possible care, before, during, and after surgery? Our care map initiative shows the way.
September 18, 2020

By Staff Writer
Healthcare can be complex – but it shouldn't have to be complicated for you, the patient.
That's the idea behind M Health Fairview's new care mapping initiative, which is part of our Optimal Care program. Optimal Care is a system-wide effort to consistently and efficiently deliver evidenced-based care to patients.
Here's how it works: When a person schedules a surgery, like a knee replacement or a cesarean birth, the best minds in our healthcare system collaborate to create a detailed care map laying out everything that needs to happen before, during, and after the surgery. A perioperative care map – which contains plans leading up to the surgery – and a more detailed Optimal Recovery care map are co-developed by specialists in academic medicine, primary care, perioperative care, and a variety of surgical areas.
Once the plan has been created, the patient's care team guides that person and their family through the process, connecting the dots to ensure that each experience is as easy as possible. Along the way, treatment decisions are made using the principles of evidence-based medicine.
"Our care map work is bridging the gap between leading-edge research and each patient's journey, " said Colon and Rectal Surgeon Genevieve Melton-Meaux, MD, PhD, M Health Fairview's chief analytics and care innovation officer. "Bringing evidence-based care into practice and building a system of reliable care are key ways we're living out our promise to the communities we serve."
Care mapping work also brings together a variety of experts within our system to track patient outcomes, evaluate how well each standard of care is working, share best practices, and make regular updates to the care plan. Providers – and patients – benefit from the program's actionable data and engaging care teams in the delivery of care.
"Patients wonder, 'how do I know that I'm getting the best care?' And as providers, how can we keep up with the flood of new research and ensure that we are doing the best thing possible for our patients? The solution to those two problems comes together in care mapping," said Valerie Overton, CNP, RN, M Health Fairview's system director of population health and value-based care.
The concept of care mapping is not a new one. Primary care doctors, for example, use care maps to provide a consistent chronic disease care standard for conditions ranging from high blood pressure to diabetes.
Nevertheless, this large-scale coordination between our academic experts, primary care physicians, and surgical teams is a leap forward for patient care and cross-organizational collaboration, said Family Medicine Physician Kim DeRoche, MD, who serves as the physician chief of the M Health Fairview primary care service line.
Right now, care mapping is available for all M Health Fairview patients undergoing a surgical procedure where pre-surgical evaluation is necessary. An even more detailed process is available for some specific surgical procedures. Beyond surgery, care maps have been developed for medical conditions including treatment of myocardial infarction, COVID-19, and alcohol withdrawal. Care mapping is also available for common medical conditions such as asthma and diabetes.
Our surgical care maps also extend across all M Health Fairview hospitals, so no matter which site a patient visits, they will receive the same high level of coordinated, compassionate care.
"The goal of care mapping is to ensure that patients receive care based on the latest evidence and research, with a plan that has been reviewed by multidisciplinary experts," said Anesthesiologist Joyce A. Wahr, MD, FAHA, the M Health Fairview co-executive medical director, perioperative domain. "The result is that patients get consistent, high-standard care no matter where they go within the M Health Fairview system."