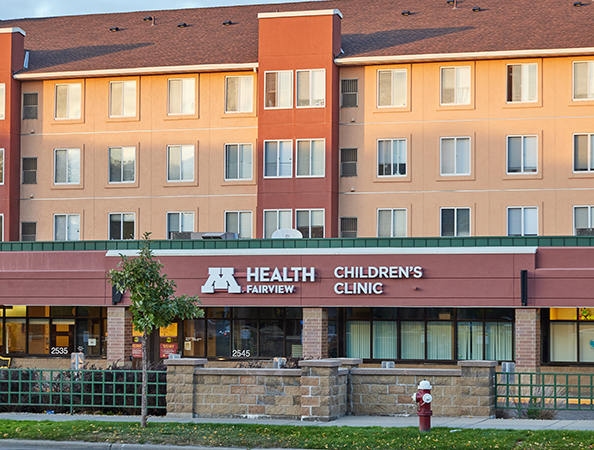 M Health Fairview Children's Clinic - University
2535 University Ave SE
Minneapolis, Minnesota 55414
Get Directions
Please note: Due to COVID-19, in-person hours at this clinic have changed. Please call the clinic or 1-855-FAIRVIEW (1-855-324-7843) for more information and to schedule an appointment. Virtual visits are also available during extended hours.

Our M Health Fairview Children's Clinic - University (formerly known as Fairview Clinics - University Children's) provides complete care for our youngest patients. We offer same-day appointments and extended hours, making it easier to get the treatment you need.
In an emergency
If your child needs emergency care, University of Minnesota Masonic Children's Hospital is conveniently located on Riverside Avenue.
Specialties at this Location
Hours, appointments and contact phone numbers vary by service and specialty. Click on the specialty below to view hours:
M Health Fairview Children's Clinic - University

2535 University Ave SE

Minneapolis, Minnesota 55414

Get Directions