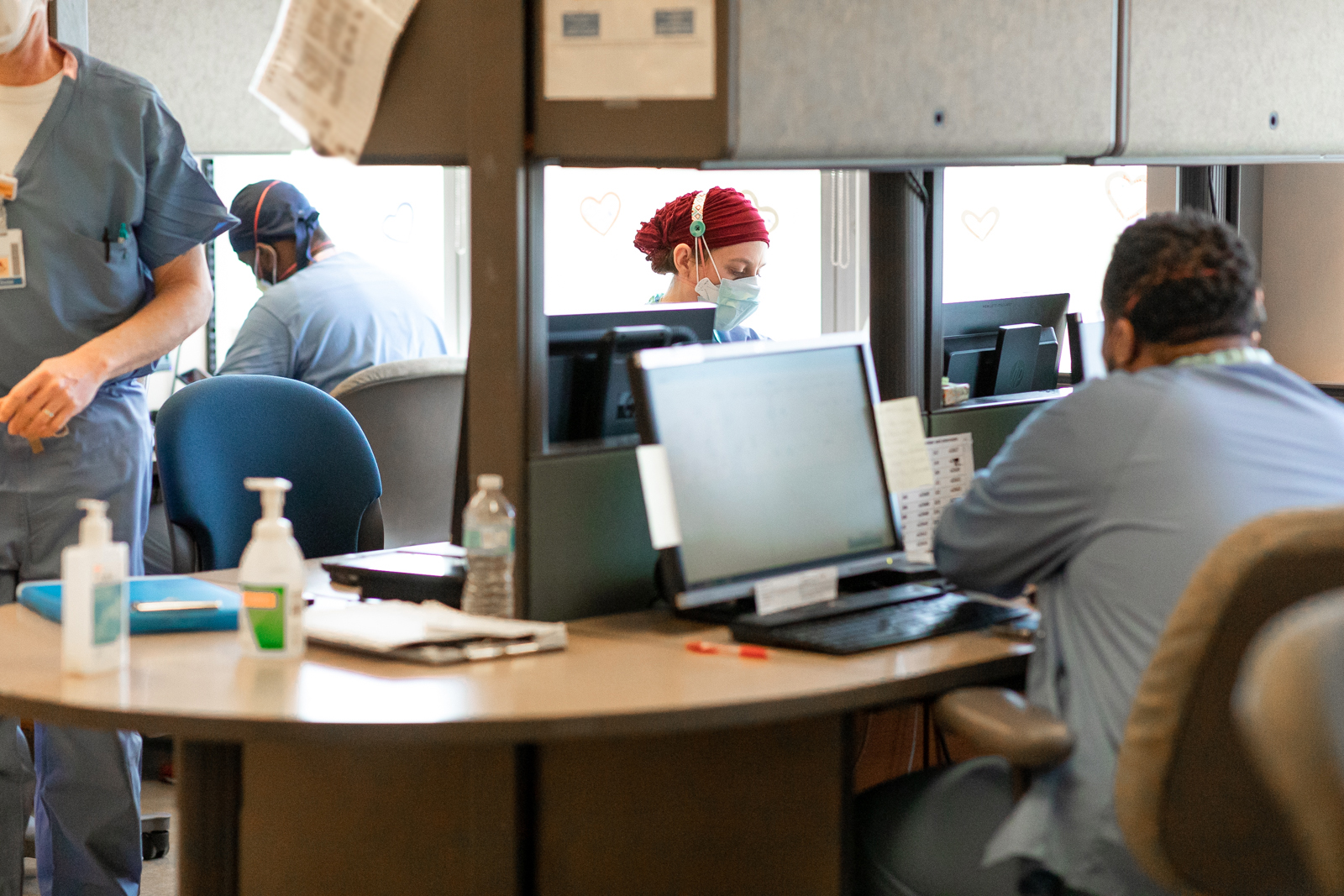 Credentialing and Privileging Process
The initial credentialing and privileging process has many steps and detailed requirements. In summary, this process includes:
An application request form is submitted. Login instructions are emailed to the applicant to access the 'Practitioner Home Page' where electronic application forms are completed.
When all required forms are completed, a Credentialing Coordinator will be assigned to work with the applicant to assure completion of all required documents, verifications, and privilege criteria.
Requests for information will be sent to the applicant by email. Various other departments may also be in contact with the applicant, such as Recruitment, Human Resources, Provider Enrollment, Department Contacts, and Employee Occupational Health Services. Requests from other departments may be similar to the information requested by the FSCO as needed for their specific purposes.
After all verifications and required documents have been received, the application is sent to each facility where credentialing and/or privileges is being requested. Applicants are notified when their application is being sent for the review and approval process.
The application is reviewed by Medical Staff Services at the facility(ies) requested and sent to the designated Credentials Reviewer for review and recommendation, then to the Credentials Committee for review and recommendation, then to the Medical Executive Committee (if applicable), and the facility(ies) Board for approval (if applicable).
When approval has been granted, Medical Staff Services at each facility sends a Board Letter to notify applicants of the details of their approval and effective date at that facility.
After approval has been granted, practitioners may begin caring for patients within the scope of their approval.
Practitioners are expected to read and be familiar with the Bylaws and/or governing documents from each facility. This information will be provided at the time of approval and is available on the Fairview Intranet.
Additional Information
To request an initial application, add a facility (update application) or request additional privileges, an application request form needs to be submitted. A link to the electronic application packet and privilege form(s) will be emailed directly to the email address provided on the form.
Initial Credentialing Packet includes:
MN Uniform Credentialing application
Privilege form(s)*
Criminal Background Study Disclosure and Authorization Form*
Fairview Authorization and Release
CME Attestation
Medicare/Medicaid Attestation
Required Learning Attestation*
Immunization Attestation*
Application Fee Payment Form

Initial application fee is $250.00.
Initial Application fee for FPA or BHP-only is $150.00
*does not apply to FPA or BHP-only applicants
Applicants may review their submitted application and information from publicly available documents at any time by requesting this from the FSCO. If there are discrepancies in the information received during the process, applicants may provide corrected information.

Important Information for all Practitioners
Proctoring
Proctoring of privileges may be requested if a practitioner does not meet the criteria indicated on the privilege form, such as number of cases performed or required training. All required training must be completed before a proctoring request is made. Proctoring is an evaluation of a practitioner's clinical competency to perform the procedure after completion of required training and must be approved in advance of performing the procedure with proctoring. Information on the process and forms are in the
Proctoring Policy
.
Required Learning
Practitioners who are applying to be credentialed at an M Health Fairview facility must attest to the completion of an orientation Education Packet during the credentialing verification process.
Immunization Requirements for Initial Applicants
Fairview & UMP Employed Practitioners
Compliance with Fairview's immunization requirements will be verified during your pre-placement health screening appointment that will be scheduled with you by your recruiter or your onboarding coordinator.
All Other Providers*
Verification of immunization compliance through Fairview's Employee Occupational Health Services (EOHS)is required for all practitioners who will be providing care in a M Health Fairview hospital or clinic. Please follow the steps below as soon as possible to ensure the processing of your application is not delayed.
Review the following immunization requirements: Fairview Initial Immunization Requirements form
Email immunization documentation to EOHS:

DEPT-EOHS-CREDENTIALING@fairview.org

; or contact EOHS with any questions at 612-273-2148.
Verification of immunizations does not apply to FPA and/or BHP-only practitioners.