COVID-19 Resource Hub
If you're looking to get the COVID-19 vaccine, please confirm your eligibility and schedule an appointment. Please do not come to a clinic without an appointment.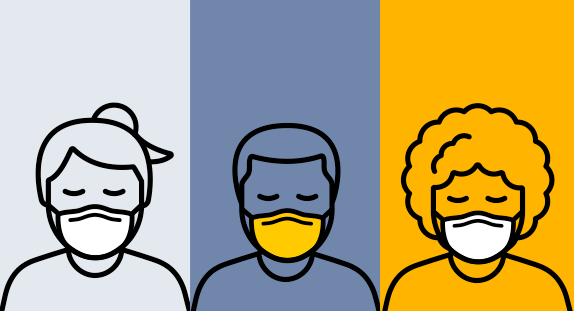 Vaccine Information
Please note: COVID-19 vaccine appointments are available at this time. We expect these appointments to fill quickly.
M Health Fairview is currently giving COVID-19 vaccines only to paid and unpaid healthcare workers who are unable to work remotely, people age 50 and older, people with certain conditions or disabilities as described in Phase 1B Tier 4 of the state's plan, and people who are members of specific racial or ethnic groups that have experienced disproportionately high rates of COVID-19 infection during the pandemic. Due to national vaccine supply shortage, we are not yet vaccinating essential workers listed in those tiers.
Learn More
Testing Information and Locations
There are two kinds of COVID-19 testing – diagnostic (also called PCR or viral) and antibody (serologic) testing. The diagnostic test uses a sample from your nose or throat and tells us if someone has the virus at the time of the test. The antibody test uses a blood test and tells us if someone's immune system has fought the virus already. If so, it's a sign that they had the virus in the past.
Diagnostic Testing
M Health Fairview is offering diagnostic tests for adults and children who have COVID-19 symptoms at a handful of drive-up sites across the Twin Cities.
Antibody Testing
Antibody testing, also known as serologic testing, is available for anyone who would like to be tested. We offer two ways for people to get an antibody test: testing by referral and retail testing by appointment.
Frequently Asked Questions