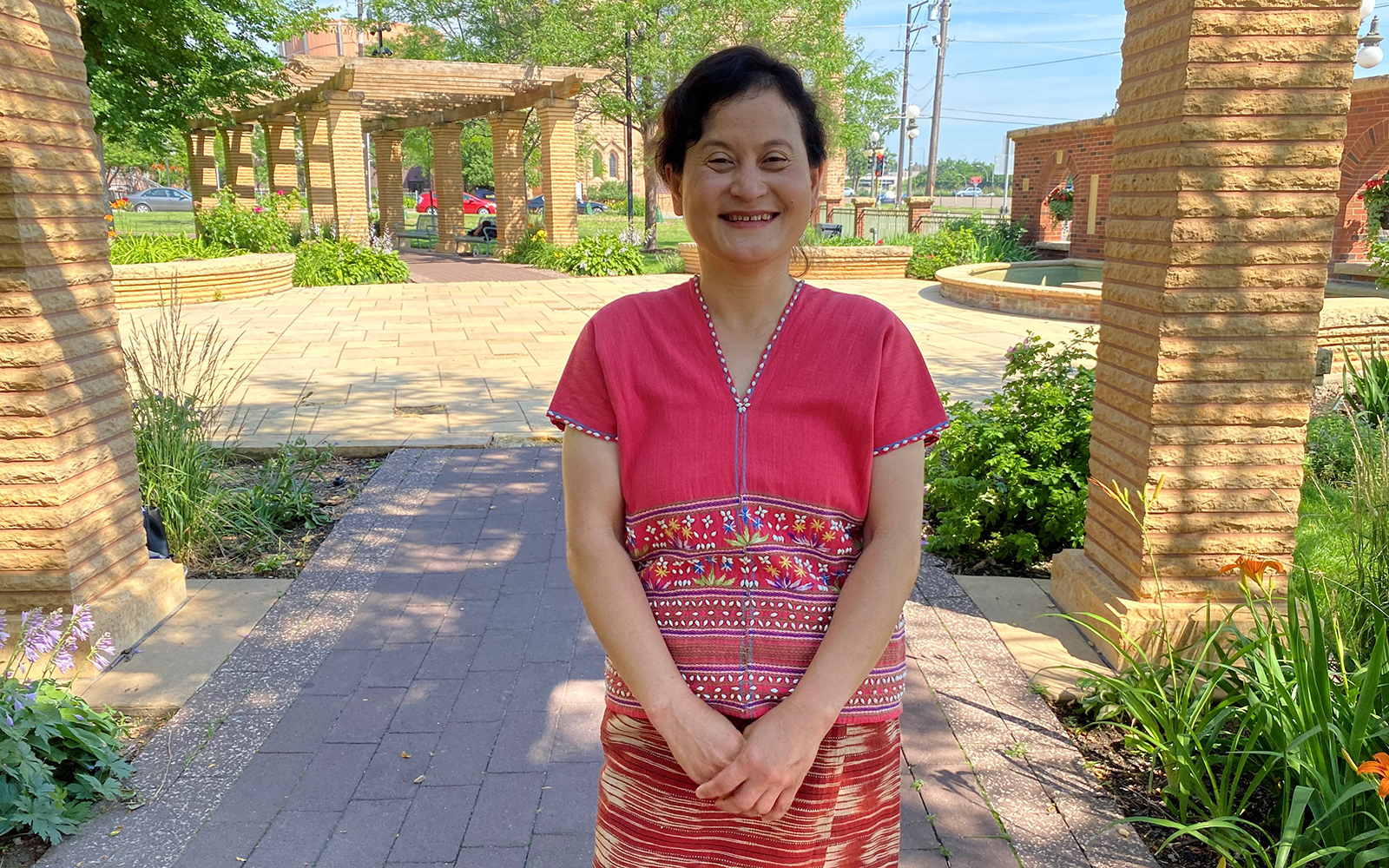 Honors and Excellence, Community Partnership
Addressing barriers to healthcare: M Health Fairview honored for its community impact
Twin Cities Business recognized M Health Fairview with a 2021 Community Impact Award for our health system's collaboration with community partners to solve social problems.
April 13, 2021

By Staff Writer
M Health Fairview was recognized by Twin Cities Business as an inaugural 2021 Community Impact Award recipient for its corporate leadership solving social problems. The award recognizes organizations that work with local nonprofits to make a significant difference in Minnesota.
"M Health Fairview is honored to be a recipient of a Twin Cities Business Community Impact Award for our work convening the East Side Health and Well-being Collaborative and facilitating the Cultural Broker program," said John Swanholm, M Health Fairview vice president of community advancement.
On St. Paul's East Side, M Health Fairview employs cultural brokers — people who understand healing and health from their community's perspective as well as that of mainstream culture. Our cultural brokers build bridges, helping community members navigate school, health, and other mainstream systems while strengthening their ability to advocate for themselves. This past year, with the pandemic and civil unrest, the cultural brokers' work has been more important than ever.
The cultural broker program began in 2016 when M Health Fairview facilitated community conversations with 40 organizations and more than 50 community members across the East Metro to help identify the most pressing health needs and opportunities for local residents. Overwhelmingly the group heard from the community that there are significant barriers to accessing mental health services and culturally responsive supports. These barriers disproportionately affect people of color, indigenous communities, refugees, immigrants, and those with low income.
To address these and other community-identified barriers, and to strengthen community capacity, the East Side Health and Well-being Collaborative was formed. The Collaborative is made up of nearly two dozen organizations, with M Health Fairview serving as the convener and funder, assisting residents on the East Side of St. Paul.
Mental health is one focus of the Collaborative. The East Side Mental Health and Stress Resilience Partnership was developed with a goal of fostering holistic wellbeing by providing tools, services, and spaces that are emotionally focused and culturally responsive. Cultural brokers are the foundation of the work.
In 2020, five full-time cultural brokers were immersed in St. Paul's East Side working with the American Indian, Hispanic/Latino, Hmong, African-American, and Karen communities. They served over 1,573 community members. The brokers are grant-funded and employed by Fairview but spend most of their time connecting with people at trusted community host locations, including:
Services have not stopped due to COVID-19. Instead, the cultural brokers' focus has shifted to meet the pandemic-related needs of the community. They are providing COVID-19 education, supporting families with resources to remain sheltered in place, debunking vaccine myths, connecting individuals to unemployment resources, assisting people with resource navigation and advocacy, providing follow-up after COVID-19 patients are discharged, and seeking out socially isolated individuals and families. Some of their interactions are now virtual, but the brokers are finding creative ways to safely connect with people in-person.
The other focus of the Collaborative is access to healthy food. East Side Table works with community members to improve food skills and food literacy by providing free make-at-home meal kits and Meal Boxes, and offering free cooking classes. The ingredients for the meal kits are locally procured and support diverse food vendors and the recipes reflect the diversity of residents' cultures and cuisines. The goal of East Side Table is to increase participants' consumption of healthy foods.
"We are rooted in the communities that we serve across Minnesota and have a long history and strong commitment to the partnerships we've formed with local nonprofits, community organizations, and businesses— this is especially true on St. Paul's East Side," said Swanholm. "We value the work we are doing alongside our partners and celebrate the impact these collaborations have on improving health and wellbeing for the individuals who live, work, play, learn, and worship in our communities."
Join us at the virtual Twin Cities Business Community Impact Awards on Thursday, May 6. We will be formally recognized along with the other award winners.