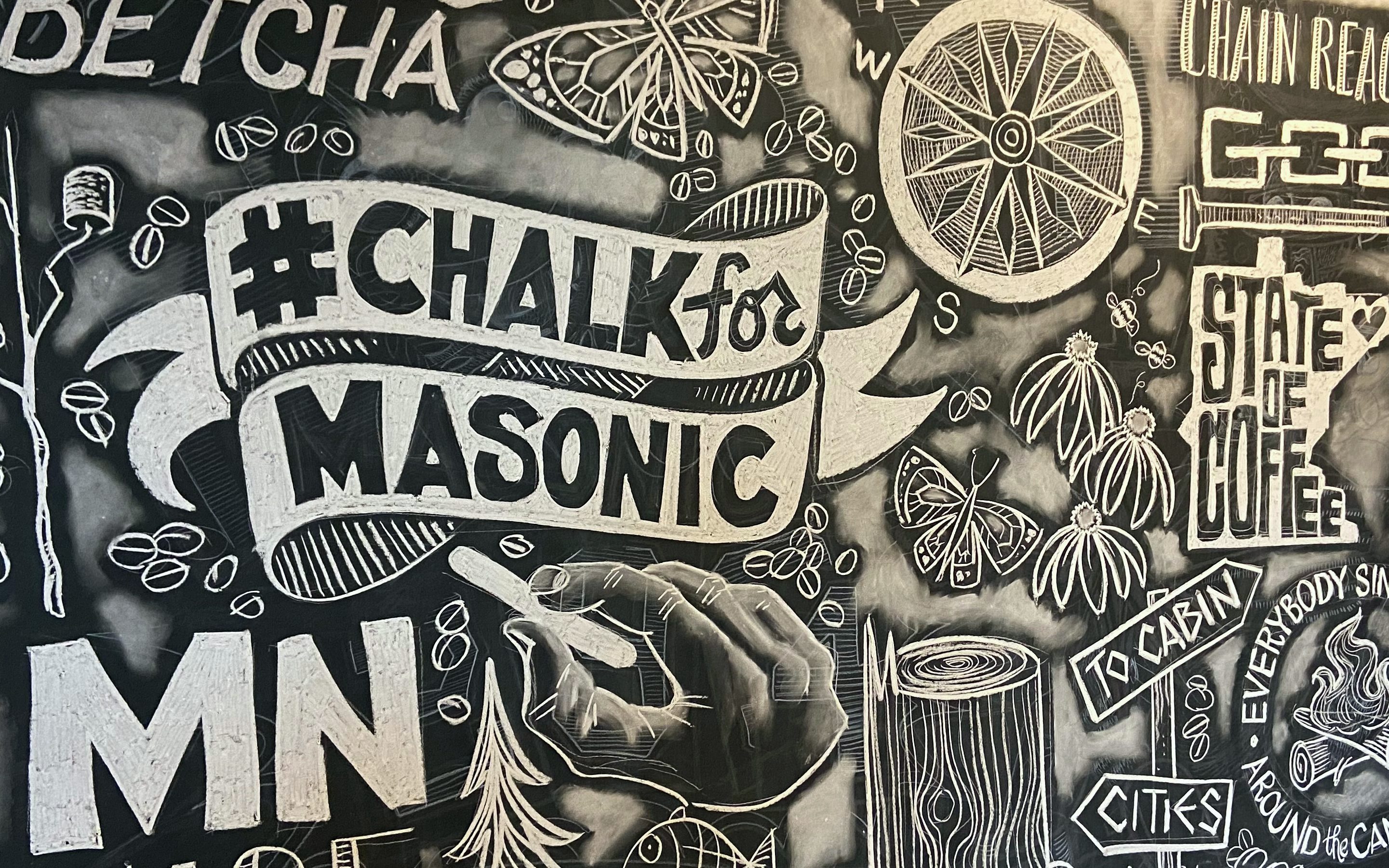 Giving and Volunteering, Community Partnership, Research and Innovation, Cancer Care Stories
Create art, fight cancer during September #ChalkForMasonic event
Share an encouraging or inspiring chalk design or message on social media, and Caribou Coffee will donate to childhood cancer research at M Health Fairview Masonic Children's Hospital.
August 30, 2021

By Staff Writer
The COVID-19 pandemic has made coping with a childhood cancer diagnosis more difficult than ever. At M Health Fairview Masonic Children's Hospital, kids and families don't have to face it alone.
To support children battling cancer, we're hosting #ChalkForMasonic, a month-long event during Childhood Cancer Awareness Month. We're asking people, families, and businesses to create chalk art with heartfelt and inspiring messages for our patients this September. For each submission we receive, Caribou Coffee will donate $1 to fund the life-saving pediatric cancer research taking place at our hospital.


Need some inspiration? Watch this video featuring five-time cancer survivor Casey O'Brien!
Here's how it works:
Create an inspirational or encouraging chalk art design for our patient families. Your art or message can be any size, color, or shape. You can draw it on a sidewalk, chalkboard, or other suitable surface. It can contain words, or it can just be a drawing.



Once you've completed your artwork, post a photo and description of it on Facebook, Instagram, LinkedIn, or Twitter along with the hashtag #ChalkForMasonic. Entries must be shared on social media between Sept. 1 and 30 to be eligible. Don't forget to tag our hospital's social media accounts listed below when you post your submission!

Facebook
Instagram
Twitter

If you would prefer, you can email your submission to jschnett@umn.edu or donate directly to our Pediatric Oncology Research Fund.



After you've submitted your artwork, follow along using the #ChalkForMasonic hashtag to see what others are sharing. Stay on the lookout for special guest appearances and promotions during the month and help us spread the word on your social media networks so that together we can take the fight to childhood cancer.



After the event ends on Sept. 30, our partner Caribou Coffee will donate $1 for each art submission or use of the #ChalkForMasonic hashtag with accompanying chalk art on Facebook, Instagram, Twitter, LinkedIn, or through email. Their funding will help advance pediatric cancer research at M Health Fairview Masonic Children's Hospital.
M Health Fairview Masonic Children's Hospital is the only children's hospital in the state affiliated with the University of Minnesota Medical School and Masonic Cancer Center, University of Minnesota. Our partnership with these premier research and academic institutions allows us to translate the latest scientific breakthroughs into life-saving treatments for kids.


Your continued support will help fuel that research, while allowing us to offer extensive support for children and families at our hospital as they cope with a life-changing diagnosis.