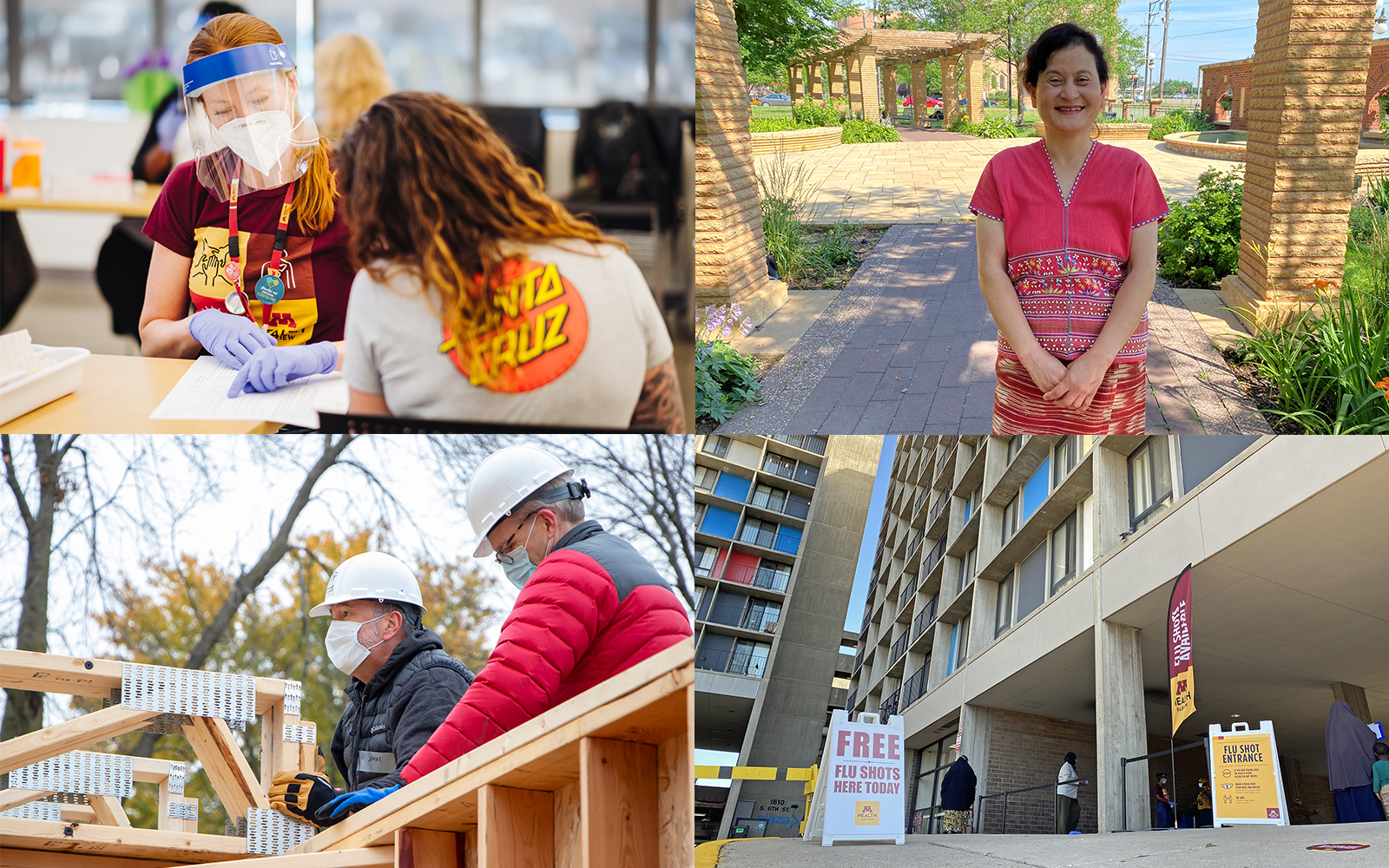 Community Partnership, Our People, Giving and Volunteering
As an anchor institution, M Health Fairview is invested in the health and wellbeing of our community
A letter from Fairview Health Services President and CEO James Hereford and University of Minnesota Medical School Dean Jakub Tolar, MD, PhD, highlighting our extensive community commitment.
July 16, 2021

By Staff Writer
Excellent clinical care is one way we create healthy communities. But we also know that nearly eighty percent of health is influenced by factors outside of clinical care, like access to safe housing, healthy food, and supportive environments, which is why the care we provide for our patients and communities doesn't stop at our clinic and hospital doors.

Despite significant challenges presented by a pandemic, we are proud of the ways we worked with and invested in the community in 2020, such as:
Hosting 48 free COVID-19 testing clinics for underserved communities in trusted spaces to help stop the spread of the disease.
Conducting 1,182 COVID-related clinical research trials to help improve diagnosis, treatment, and recovery, benefiting our patients and communities.
Providing care navigation to support higher-risk COVID-19 patients after hospital discharge.
Expanding access to free healthcare services for the diverse and underserved Cedar-Riverside neighborhood.
Distributing shelf-stable food boxes and culturally appropriate meals to 3,839 food insecure families and individuals at our clinics.
These contributions and more are outlined in our 2020 Community Benefit Report to show how we are making a difference in the community. We're meeting the community where they work, live, learn, play, and worship to provide services, education, and outreach aimed at improving health and wellbeing. This work is an integral part of our health equity efforts and is designed to be culturally appropriate and to meet the specific needs of the community.

Our work continues in 2021:
Since January, we have hosted 142 (and counting) COVID-19 vaccine clinics in trusted community spaces, addressing misperceptions and improving vaccine equity.
We created COVID-19 vaccine materials and videos in multiple languages to help educate our communities.
We are partnering with the Princeton Public School District to bring teen Mental Health First Aid to high school students—training about how to identify common mental health challenges and support peers.
Our Psychological First Aid classes are expanding, teaching more people how to help others reduce stress symptoms and assist in a healthy recovery after a traumatic event.
This is just a snapshot of the ways we are supporting our communities so that we not only can care for our patients when they are sick, but also help them live healthier lives.
With thanks,

James Hereford
President and CEO, Fairview Health Services

Jakub Tolar
Dean of the Medical School and University of Minnesota Physicians Board Chair