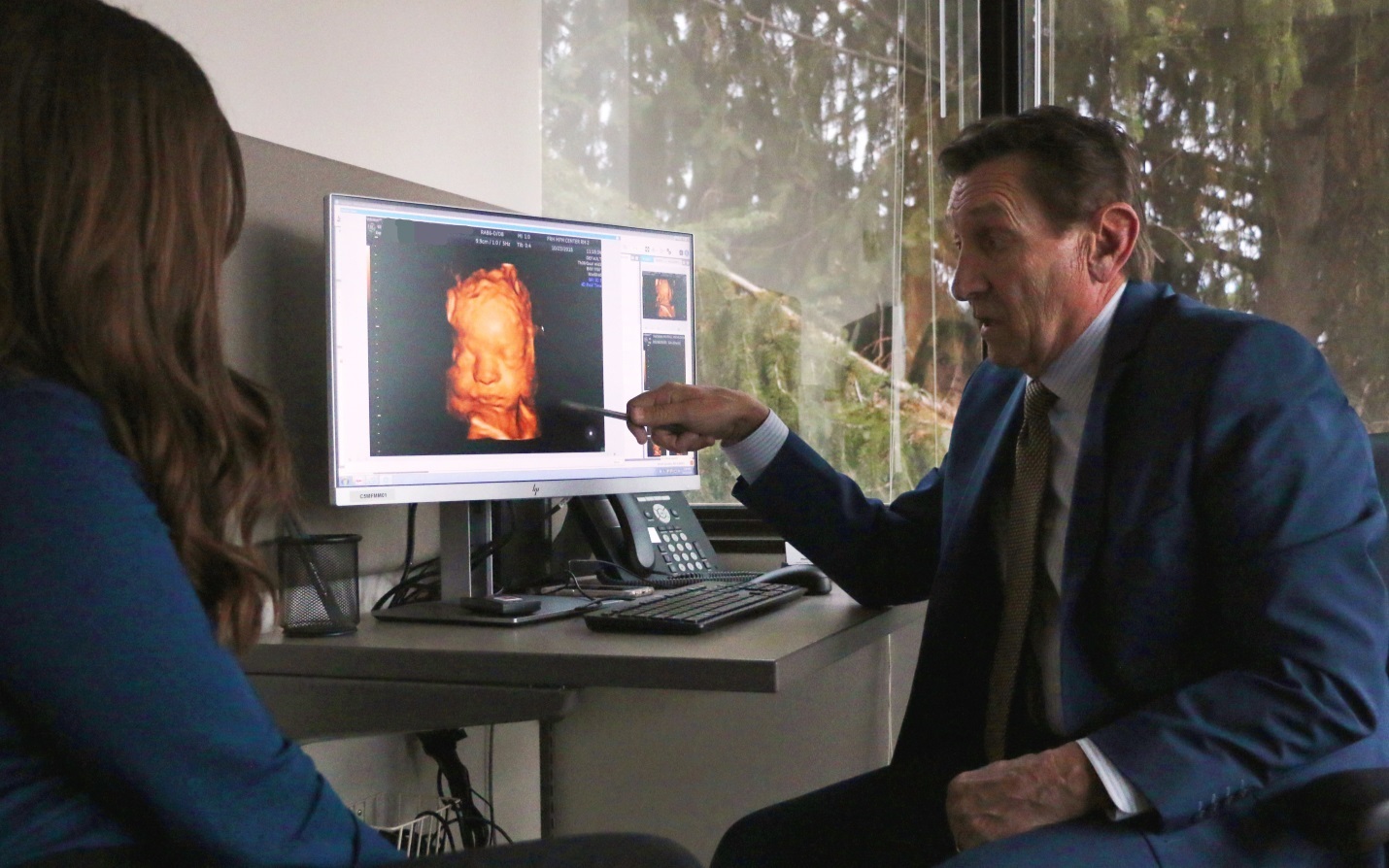 News and Events
New maternal-fetal medicine center opens at St. John's Hospital in Maplewood
Experts at the new University of Minnesota Health Maternal-Fetal Medicine Center help care for pregnant moms and unborn babies with complex health issues.
November 02, 2018

By Staff Writer
You're pregnant and at a regularly scheduled visit with your OB/GYN when they tell you something doesn't look right on your ultrasound. Now what?
That can be alarming, but fortunately there are experts that work in partnership with your OB/GYN, family doctor or midwife if you develop pregnancy complications or are carrying a baby with a genetic or developmental condition. They're called maternal-fetal medicine specialists.
The best part? This care is now available on the St. John's Hospital campus in Maplewood – whether you expect to be high risk or you're deciding where to have your baby and want a maternal-fetal medicine specialist nearby for the unexpected.
"We're thrilled to expand our maternal-fetal medicine program into the East Metro," says Denise Turk, the University of Minnesota Health Maternal-Fetal Medicine Center administrator. The new location in Maplewood opened Oct. 15.
What is a maternal-fetal medicine specialist?
They're experts in diagnosing and managing fetal genetic conditions, birth defects or other fetal health issues. They may order advanced ultrasounds to evaluate the health of your unborn baby. Using 3-D and 4-D technology, a full, sweeping image of the baby is taken, and your specialist will analyze and explain the findings immediately. When needed, genetic counseling may help determine the likelihood of a genetic condition affecting your baby.
In addition, maternal-fetal medicine specialists can support your provider in caring for other medical complications that may occur during your pregnancy.
It's important to know that these specialists won't replace your OB/GYN, family doctor, or midwife, but will work with them to do what's best for you and baby. Whatever your needs, your maternal-fetal medicine specialist will design a plan to get you safely through pregnancy and delivery and understand what your child's needs may be after they're born. You'll continue to visit both your provider and your specialist through your pregnancy and, in some cases, beyond.
"We hope all pregnancies are normal and don't require additional care," said Maternal-Fetal Medicine Physician Dan Landers, MD. Landers sees patients at the new location, and serves as the University of Minnesota Health Maternal-Fetal Medicine medical director. "But for women who experience a bump in the road and need expert care close to home, we're happy to provide that for them."
When do you need a maternal-fetal medicine specialist?
You may be referred to Landers or one of his colleagues if…
You have a history of pregnancy complications, such as going into labor prematurely.
You're age 35 or older
You're carrying more than one baby
Tests reveal your baby has a genetic condition or a major organ defect, such as a heart that isn't developing properly
Complications occur during labor