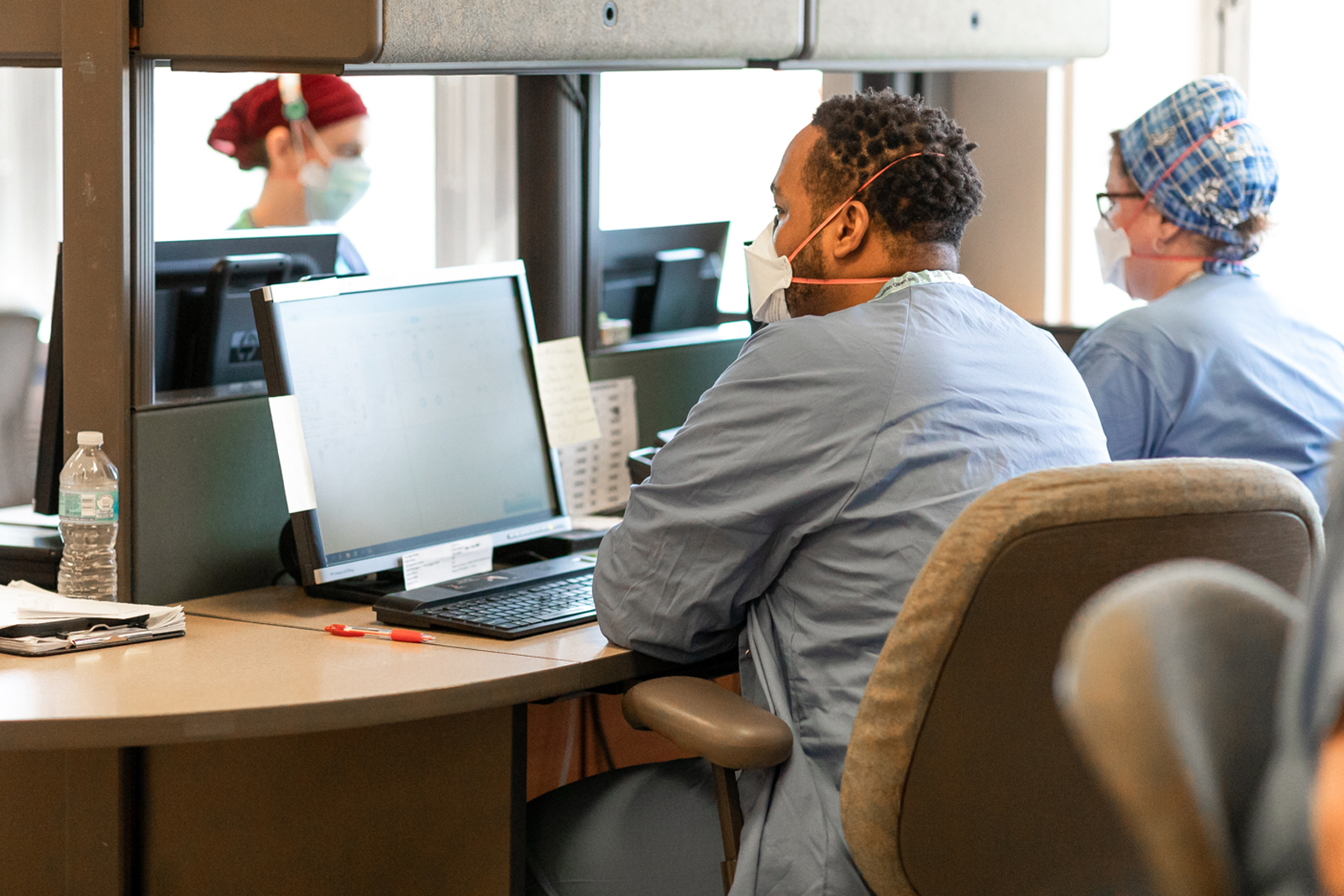 Billing Information & Financial Services
Thank you for choosing the M Health Fairview health system — a collaboration between the University of Minnesota, M Physicians, and Fairview Health Services — for your healthcare needs. We understand that health services billing can be confusing, so we're here to help.
The information on this page is designed to help you understand the basics of your bills, answer common billing questions, and provide you with information if you're having trouble paying your bills.
Out-of-Pocket Cost Topics
Your bills depend on the clinics you visit and the services you receive. The out-of-pocket costs that you pay may be different depending on whether you receive care or tests in a freestanding or hospital-based clinic.

Because of your own health insurance plan, an outpatient hospital visit may cost more out-of-pocket. It may be through an increased co-pay, co-insurance, or deductible amount. Your insurance company can explain the cost difference between services in a hospital based clinic and those in a freestanding clinic.
If your insurance plan calls for a our co-pay, it's due when you visit. We accept cash, personal check, and credit/debit cards (Visa®, MasterCard®, American Express® and Discover®).
Before your visit, you may want to check with your insurance company for coverage, referral, and payment options. Ask about the cost difference between outpatient services in a hospital-based clinic versus a freestanding clinic.
Hospital-based: The medical center owns some of our clinics (hospital-based).
Freestanding clinics: The clinic is not owned and operated by a hospital.
M Health Fairview's Hospital-Based Clinics
M Health Fairview Clinics & Surgery Centers - Minneapolis
Advanced Treatment Center
Blood and Marrow Transplant Clinic
Breast Center (Clinic services only. Imaging services billed as freestanding clinic)
Center for Bleeding and Clotting Disorders
Center for Lung Science and Health
Delaware Infectious Disease Clinic
Heart Care Clinic
Hepatology (Liver) Clinic
Masonic Cancer Clinic
Multiple Sclerosis Care (Neurology Clinic)
Nephrology (Kidney) Clinic
Rheumatology Clinic
Solid Organ Transplant Clinic
Other Specialty Clinics
Discovery Clinic (pediatric)
Explorer Clinic (pediatric)
Eye Clinic
Journey Clinic (pediatric)
Lakes Cancer Clinic
Maternal Fetal Medicine Clinic
Psychiatry Clinic
Ridges Cancer Clinic
Sleep Medicine Center (Riverside)
Southdale Cancer Clinic
Women's Health Specialists
University of Minnesota Health Heart Care (imaging services at most locations are considered hospital-based)
There may be exceptions for specific programs or services within a clinic or for imaging or anesthesiology.
The following hospital-based clinics of University of Minnesota Medical Center charge a facility fee: Lakes Cancer Clinic, Ridges Cancer Clinic, and Southdale Cancer Clinic. Patients at these clinics may receive a separate charge or bill for the facility fee.
Facility fees at hospital based locations:
62J.824 FACILITY FEE DISCLOSURE. (a) Prior to the delivery of nonemergency services, a provider-based clinic that charges a facility fee shall provide notice to any patient stating that the clinic is part of a hospital and the patient may receive a separate charge or billing for the facility component, which may result in a higher out-of-pocket expense Adding- Understanding Your Bills If you receive treatment at one of our M Health Fairview hospitals or a hospital-based clinic, you will most likely receive two bills. One will be for physician and care team services (this will often be from M Physicians). The other bill will be from Fairview Health Services for hospital services (nursing, equipment, and facilities). Medicare Medicare rules require hospital-based clinics to bill some services as two separate charges. One charge is for the provider's services (provider fee). The other charge is for the costs of nursing staff, supplies, equipment and building expenses (facility fee).
Financial Assistance
There are people to help you understand your bill(s) and connect you with financial counseling assistance. There are also care programs for patients who may have a hard time paying for their healthcare services. Below are some frequently used phone numbers and links. For detailed information, please visit the financial services web pages for Fairview Health Services and University of Minnesota Physicians.
Financial Assistance Programs
Speak to a Financial Counselor
Our financial counselors can answer questions about possible costs and coverage, as well as discuss the options you have if you don't have enough - or no - insurance for your care.
Ask a Question About Your Bill
Need help understanding your bill? Our financial counselors can answer questions about possible costs and coverage, as well as discuss the options you have if you don't have enough - or no - insurance for your care.
Pay Your Bill Online
Fairview Health Services, including HealthEast and Vibrant Health, along with M Physicians offer online bill pay.